KineMaster - Video Editor
5.1.14.22765
The Most Feature-Filled Free Video Editor Ever!
KineMaster – Pro Video Editor is an excellent video editor app which allows you to edit the videos you have on your device. You can perform a myriad of different editing functions on your videos using this amazing video editing app. The layout of the app is quite intuitive with self-explanatory options which make it extremely easy-to-use for one and all. I found the app quite simple to use and had a lot of fun in using its different features for making my videos more fun. The app did ask for some personal information but it was all necessary for the performance of the app's different functions.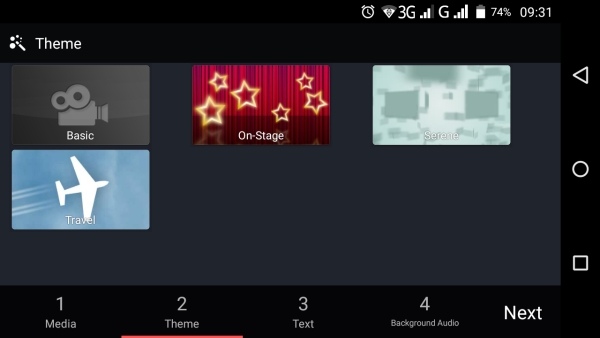 KineMaster – Pro Video Editor allows you to put your creative skills to the test. You get to experiment with a lot of different features that this video editor has to offer you. The 'Media' feature lets you load videos from the device to the app. You can add a theme to the video that you are editing using the 'Theme' feature. There are four basic themes available namely, 'Basic', 'On-Stage', 'Serene' and 'Travel'. More themes can be added from the store of the app as well. The themes were a nice video editing feature which I personally liked a lot as it gave the videos a nice touch.
KineMaster – Pro Video Editor also offers the feature of 'Text' addition as well. It allows you to add text to the opening, middle and ending of the videos. The process of adding the texts is simple enough as well. These texts will be displayed at the appropriate timings when the video is played after the editing is all done. This video editor serves up the feature of 'Background Audio' too. You can add songs to your videos through this feature. The songs can be added from your device's music library with consummate ease. I enjoyed using all the different features of this app.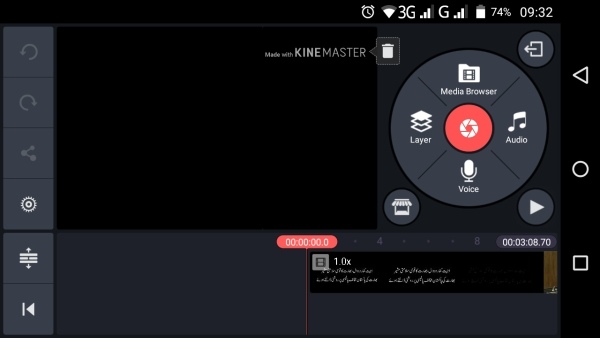 This amazing video editor gives you the chance to edit the video in a frame-by-frame manner. You get to add layers to your videos too. There are options available for slicing, splicing and trimming of the videos which were pretty handy in making necessary additions and edits. The speed and fading effects and brightness control were some of the other editing features that I liked a lot as well. You can preview the video you have been creating at any instant which is a useful feature as well since it gives you the chance to see what you have created so far.
Features:
Themes addition
Texts addition
Background Audio addition
Instant previews
Support for multiple platforms and operating systems
Conclusion:
KineMaster – Pro Video Editor is an excellent video editing app which offers up a number of editing features for making your videos great. It is recommended for one and all.
RELATED PROGRAMS
Our Recommendations
---
---
---
---